WDB planetary series reducer is suitable for tracked and wheeled drive vehicles and all kinds of self-propelled machinery. And conveying and lifting machinery such as winch or drum. Because of the special cycloidal hydraulic motor and compact structure design, the reducer can embedded in the wide groove of caterpillar or wheel type, or inside the drum of the winch and drum machine.
Simple design , aving space for customers, eay to install. The reducer is suitable for open and closed hydraulic circuit system.
Product Application:
Planetary reducers are widely used in self-propelled equipment, such as construction machinery, lifting machinery, road machinery vehicles, construction machinery, handling machinery, agricultural machinery, mining machinery, sanitation machinery, woodworking machinery and so on. It is also used in the hydrostatic drive system of winch and automatic engine.
Characteristic Features:
A special sealing system is used, uniquely designed with a combination seal for radial and axial sealing between the rotating body and the fixed part
Built-in multi-disc parking brake
Priority for use with BM10 series of orbital hydraulic motors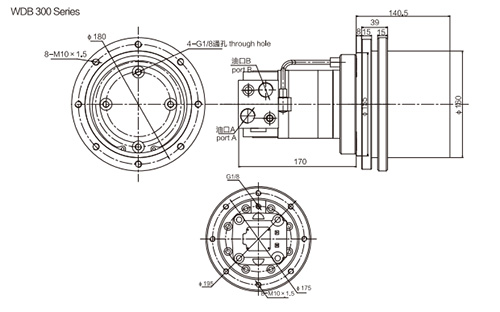 ---
Previous:
BMM motor
Next:
integral steering unit
---